Good to Know - Gorilla Tracking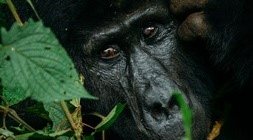 Like all bucket list trips, there is usually lots of planning and preparation involved ....and with that comes queries too! Here are the answers to a few of the most frequently asked questions from those planning a Gorilla Tracking holiday.
WHICH COUNTRY SHOULD I CHOOSE TO GO GORILLA TRACKING?
The estimated number of mountain gorillas in the forested highland area is 880. They are shared by Uganda, Rwanda and Democratic Republic of Congo. Its only Uganda and Rwanda, where you can find the Habituated families. Uganda has most of the groups you can visit and it is not as expensive as Rwanda. 
IS IT PHYSICALLY DIFFICULT TO DO GORILLA TRACKING?
The ease of seeing the gorillas depends on the movements of the gorilla family on that particular day. For Uganda, some say that the Rushegura group in Buhoma is easy to spot, but we cannot guarantee this. The time it takes to find the gorillas can be anywhere from 45 minutes to 8 hours. It's always possible to inform your guide beforehand about what kind of tracking you would prefer and our guides always do their best to arrange a tracking that's suitable for you. If you have a low level of fitness which limits you from walking long distances in rugged terrain, we advise that you consider tracking in Rwanda where the rangers will assign you to an easier or more difficult tracking according to your fitness level. The gorilla permits in Rwanda $ 1500, however, are more expensive.
WHAT SHOULD I WEAR?
We advise you to wear long pants and long-sleeved shirt made of light-weight material. You'll want to tuck the cuffs of your pants into tall socks to prevent safari ants from entering. It is also wise to wear a hat to prevent ticks from getting in your hair. Bring a rain jacket and rain pants in your daypack, as well as an extra t-shirt and a sweater for when the tracking gets long and the forest gets cooler. Make sure you have good hiking shoes and don't worry about the weight of your backpack: porters are available for a US$ 20 fee which helps families from the communities around the park. We would really recommend you to use a porter, they will not only carry your backpack but also help you, motivate you and lend you a hand whenever you need it. 
HOW SAFE IS IT TO TRAVEL TO UGANDA?
Uganda is a safe country to travel in. Ugandans are considered among the friendliest and most welcoming people on planet earth. Kampala is known to be one of the safest capital cities in Africa, but you should use common sense when traveling in any big city. Be responsible and cautious during your tour and use taxis when you are going out at night and always keep a close watch over your belongings.
WHAT CHANCE DO I HAVE OF SEEING THE GORILLAS?
Chances of seeing the gorilla are over 95%. If you are in the very unlikely situation not to have seen them, you will be given the choice of either a 50% refund of the cost of your gorilla permit or another chance to spot them the next day (when permits are available). Please note that it is the national wildlife authority that issues the refund. Your driver/guide will be happy to assist you in the procedure.
We hope this information has assisted you...but also please remember that it makes so much sense to book your trip via a reputable agent like ourselves, who not only have the extensive knowledge and experience, but will so protect you from making uninformed decisions. 
Email our Safari experts now on:
[email protected]