Rwanda highlights

11 nights/ 12 days Private, Guided Safari
Rwanda Highlights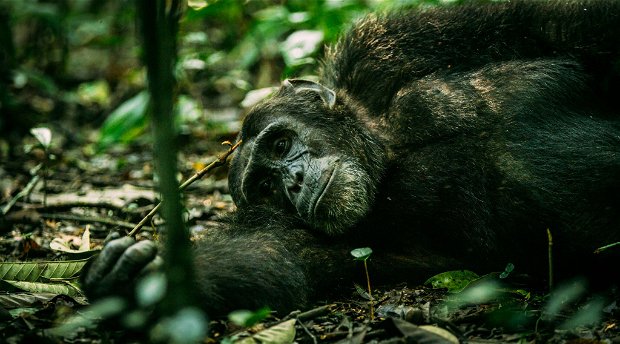 Rwanda, a country on the rise. Situated in the heart of Africa, this small country is an Eldorado for Africa travellers who want to experience great nature and landscape off the beaten track. This is one of only 3 places in the world to visit the rare mountain gorillas. Rwanda is characterized by volcanoes, jungles, crater lakes and rivers. In the Nyungwe National Park, you can observe Colobus monkeys and chimpanzees, at Lake Kivu, which is regarded as one of the most scenic lakes of the Central African Rift Valley, you have fantastic recreational possibilities. Last but not least, Akagera National Park cannot be missed, the only park in Rwanda which is home to the "Big Five". Our varied journey takes you through all the highlights of this beautiful and diverse country.
Tour Price (per person)
Midrange

2 persons travelling US$ 5,930.00
4 persons travelling US$ 5,209.00
5 persons travelling US$ 4,945.00
Single Supplement  US$ 1,881.00

Upmarket (High Season)

2 persons travelling US$ 15,353.00
4 persons travelling US$ 14,642.00
5 persons travelling US$ 14,393.00
Single Supplement  US$   4,328.00
Services
Inclusive
Gorilla & Chimpanzee permits!
Airport transfers
Transport in a 4x4 Land Cruiser
Petrol & all costs which apply for the car & driver guide
English speaking, Rwandan driver / tour guide
All National Park entry fees
Accommodation and meals as stated above
Drinking water in the vehicle

Exclusive
All international flights
Cost for Visa
Travel and accident insurance
Tips and expenses of private nature
Optional: Activities


Gallery
Itinerary
Day 1
Kigali/ Arrival and Meet & Greet at the airport
After passing through immigration and collecting your luggage, transfer to your accommodation in Kigali.
Midrange 2x Heaven Boutique Hotel
Upmarket 2x Heaven Retreat
Day 2
Kigali/ City Tour & Genocide Memorial Visit
After a relaxed late breakfast you embark on a city tour to become acquainted with the most important points of interest of the city. A visit to the genocide memorial museum is a must. Thereafter you will visit a local craft market followed by a coffee at the famouts Hotel Des Milles Collines. This is the hotel where the Hollywood movie "Hotel Rwanda", a true story, is based upon. Kigali resembles a huge scattered settlement spread over many small green hills in the middle of a charming landscape. B/L/D
Day 3
Nyungwe Forest National Park/ Ethnographic Museum
Your destination for today is Nyungwe Forest National Park. En route you will pay the Ehtnographic Museum in Butare a visit. This outstanding museum was given to the city as a gift from Belgium in 1989 to commemorate 25 years of independence. While the building itself is certainly one of the most beautiful structures in the city, the museum wins top marks for having one of the best ethnological and archaeological collections in the entire region. The seven exhibition halls contain some very interesting items and everything is unusually well lit and presented.
Arrive in Nyungwe in the afternoon. Nyungwe protects the ecosystem of one of the best preserved mountain rainforests in Central Africa thus making it one of Africa's largest unspoilt rainforest areas, with an unrivalled biodiversity. With 13 primate species found here, the park has one of the highest primate densities in the world. A pleasantly cool climate invites you to hike on an extensive network of well-kept paths. In addition to primates, Nyungwe is home to 275 bird species, 38 reptile and 32 amphibian species, giant lobelia, giant ferns, 200 tree and 100 orchid species.
Day 4
Nyungwe Forest Reserve/ Chimpanzee Tracking
Optional: Canopy Walk
The huge biodiversity in flora and fauna make this park a haven for animal and nature lovers.  The park was established in 2004 and it did not take a long time for it to turn into one of Rwanda's top Chimpanzee tracking destinations. And this is exactly what you will be doing today! You will be visiting one of two habituated groups, definitely one of the highlights of your tour.
In the afternoon, you have the choice to experience an optional Canopy Walk. It has three sections, the first has 45 meters, the second 90 and the last 25 meters. This activity lasts close to 2 hours and you have the chance to see a lot of primates that Nyunge forest is known for like L'Hoest's Monkeys, Blue Monkeys, Black-and-white Colobus, Red-tailed Monkeys, and lots of birds. B/L/D
Optional: Boat ride (may be arranged by Cormoran Lodge)
After breakfast your journey continues to the small town of Kibuye, which is located at the eastern tip of Lake Kivu. The lake at an altitude of about 1.450 meters is one of the most scenic lakes in the Central African Rift Valley and Kibuye is often praised as the nicest place on the whole lake. Deeply cut bays, steeply rising mountain ranges and offshore islands offer a beautiful panorama. This area is called "Switzerland of Africa".
Your accommodation for the next 2 days is set on the shore of the beautiful turquoise-blue lake. This Lodge and the restaurant are built entirely of wood. You will enjoy a breathtaking view of the lake and the surrounding islands from any of the rooms.
Midrange & Upmarket 2x Cormoran Lodge, B/L/D
Optional: Boat ride
Today you have the opportunity to enjoy the spectacular scenery with the countless islands and the huge mountain range with its volcanoes and explore the surroundings. On a boat trip (optional) you can admire the countless charming islands, the peninsula and the vast mountain ranges on the western side of the lake, located in the Democratic Republic of Congo. Or relax on the beautiful beach. This spectacular scenery will remain in your memory for years to come.
Day 7
Volcanoes National Park
A short drive takes you to Volcanoes National Park,  part of the Virunga volcanoes which are shared between Uganda, Rwanda, and DR Congo. It's an evergreen bamboo forest with grassland areas, montane rainforest, swamp, and heath. The most famous inhabitants of Volcanoes National Park are the Mountain Gorillas. They have successfully placed the park on the world map, thanks to the work of Dian Fossey and the  movie "Gorilla in the Mist". The park also hosts the beautiful, rare and endangered Golden Monkeys only found in the Virunga mountain range. Other animals in this forest include elephants, buffaloes, bush pigs, giant forest hogs, duikers, spotted hyenas, bush-bucks and several other primate species.
Day 8
Volcanoes National Park/ Gorilla Tracking
After an early breakfast transfer to the park headquarters for the highlight of your trip. With local guides and rangers, you will search for one of the gorilla groups in the mountain rainforest. The number of visitors is strictly limited and the visiting time is limited to one hour. This is important so that the animals are not exposed to excessive stress. Depending on the gorilla group, the ascent time is approx. 2-6 hours. But if you see the gorillas up close, the strains are quickly forgotten. Usually you get so close to them that you can almost touch them. They chew on their favorite plants and it seems as if they are not disturbed by the presence of humans. Whether the mighty silverback, females or with a little luck also young animals and babies, when they look at you, that moment will stay with you forever. Deeply impressed and somehow speechless, you leave the place and return to your carefully selected accommodation. B/L/D
Day 9
Volcanoes National Park
Optional: Golden Monkey Tracking, Dian Fossey Hike, Mt. Bisoke
Today's program is your choice, we have pre-selected the following activities for you:
Golden Monkey Tracking - Volcanoes National Park currently has two habituated troops that are open for visiting. The extremely beautiful and highly endangered Golden Monkeys live mostly in the bamboo vegetation because of their love for bamboo shoots. Unlike gorillas, they are active, which makes the tracking very engaging and interesting. You will be following them as they hop from one area to the next looking for food.
Hiking to the Dian Fossey grave gives you an insight into the life of this amazing lady and gorilla conservation in this area. You will learn about her love for gorillas and how over the years gorilla conservation was put into place, which later led to gorilla tourism. There is a good chance of encountering some forest animals like elephants, buffaloes, forest hogs, and several bird species en route. You arrive at Dian Fossey house where she was mysteriously murdered in 1985 and later buried next to "Digit", her favourite gorilla friend. The gorilla grave yard has about 20 gorillas buried here that were killed either by poachers or by natural causes.
Hiking Mt Bisoke, one of the Virunga Volcanoes with a remarkable crater lake at the top. The hike takes ± 6 hours and can be easily done in one day. Your ranger guide is knowledgeable and ready to share the mountain adventure with you. You have access to porters who will help with your luggage at a minimal fee. You are highly encouraged to take a porter along. This is for your own freedom in enjoying the hike but also provides employment to the porters.
Day 10
Akagera National Park/ Night Game Drive
Your last destination on this journey packed with highlights, is Akagera National Park. The amazingly beautiful and serene park lies in eastern Rwanda, hugging the border with Tanzania. It's characterized by woodland, swamps, low mountains and savannah. The varied terrain shelters wildlife including zebras, giraffes, elephants, lions and hundreds of bird species, such as the rare shoebill stork. In the southern part of the park, vast Lake Ihema is home to hippos and crocodiles.
In June 2019, five black Rhinos have been translocated from Czech Republic to Rwanda to boost the population of these critically endangered animals in Akagera National Park. The rhinos include three females and two males aged between two and nine years. Jasiri, Jasmina and Manny were born in Dvur Kralove in Czech Republic; Olmoti was raised in the UK while Mandela comes from Ree Park Safari in Denmark. This makes Akagera national park home to all the big 5 which are Lions, Elephants, Leopards, Buffaloes and Rhinos. You will embark on an evening game drive with a high chance to encounter at least some of them.
Day 11
Akagera National Park/ Game Drive & Boat Ride on Lake Ihema
After breakfast you'll embark on your last safari in Rwanda. Search for the big 5, but also impalas, zebras, giraffes and hippos and crocodiles will make this visit worthwhile. The park is also home to over 500 bird species, including the rare and very photogenic Shoebill stork. During an afternoon boat trip on Lake Ihema you have a good chance to catch him, but please only with the camera ☺… B/L/D
Day 12
Kigali/ Airport Transfer
After breakfast you will go on the panoramic drive to Kigali and transfer to the airport, where your eventful trip comes to an end. Here we say goodbye to you and wish you Bon Voyage - a good journey. B/ L