Off the beaten track

15 nights/ 16 days Private, Guided Safari
Off the beaten track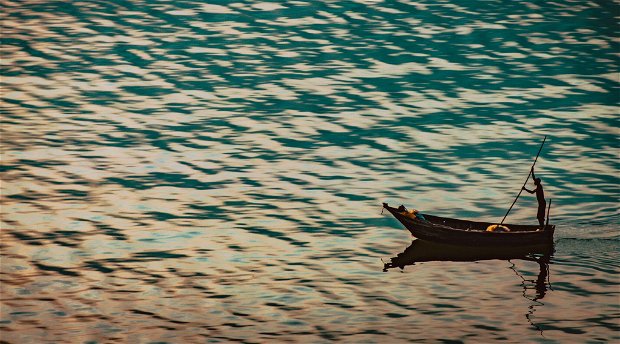 This safari covers all of Uganda's highlights! A perfect combination of "must see" National Parks and off the beaten track adventures where you are likely to meet hardly any other people. A perfect mix between wildlife encounters and cultural activities. Track Bushbabys, Chimpanzees and of course Mountain Gorillas and experience an encounter with the Batwa, the people of the forest, and the Karamajong tribe in the far north of Uganda.
Tour Price (per person)
Bronze

2 People Traveling: US$ 5,441.00
4 People Traveling: US$ 4,317.00
5 People Traveling: US$ 4,087.00

Single Supplement US$ 629.00 

Silver

2 People Traveling: US$ 5,861.00
4 People Traveling: US$ 4,778.00
5 People Traveling: US$ 4,556.00

Single Supplement US$ 821.00

Gold High

2 People Traveling: US$ 12,787.00
4 People Traveling: US$   11,721.00
5 People Traveling: US$   11,502.00

Single Supplement US$ 3,316.00

 Gold Low (April, May, November)

2 People Traveling: US$ 10,962.00
4 People Traveling: US$ 9,895.00
5 People Traveling: US$ 9,677.00

Single Supplement US$ 1,944.00
Services:
Inclusive
Airport transfers 
Transport in a 4x4 Minibus 
Petrol & all costs which apply for the car & driver guide 
English speaking, Ugandan driver / tour guide 
All National Park entry fees 
Accommodation and meals as stated above 
Drinking water in the vehicle 

Exclusive
All international flights 
Cost for Visa  
Travel and accident insurance 
Tips and expenses of private nature 
Optional: Activities  
Gorilla & Chimpanzee permit  
Gallery
Itinerary
Day 1
Entebbe/ Arrival and Meet & Greet at the airport
After passing through immigration and collecting your luggage, transfer to your accommodation in Entebbe.
Day 2
Gulu / Slave traders / Sir Samuel Bakers fort
In the morning you will meet your tour guide at your guest house. You will have a little welcome talk where you have the chance to get to know each other and ask questions you might have. Let your safari begin!  
Drive to Gulu which will be today's stopover. At the end of the 80's several rebel groups formed in this area before the current president Yoweri Museveni came to power. Most of the rebels joined Museveni. But not the LRA ("Lord Resistance Army"), which became known in the 90's by very brutal attacks in the northern region. The LRA was finally expelled by the government in 2007. Since then, peace and quiet has reigned throughout the region. Before dinner take a look at the fort that Sir Samuel Baker took over between 1872 and 1888. It was originally used by the Arab slave traders as a slave meeting point before Baker was sent to the region to put an end to these activities. 
Day 3
Kidepo Valley National Park/ evening game drive
Today after a hearty breakfast you will continue your safari and drive to Kidepo Valley National Park. Head to your lodge for some refreshments and later on in the evening you will have a game drive in one of the most spectacular national parks in Africa. Kidepo is known for its secluded, inaccessible location and wide, open countryside, interspersed with rocky ridges and gentle grasslands and lions that roam the plains against the backdrop of distant hills. The park was founded in 1962 to protect the savannah at the triangle of Uganda, Sudan and Kenya. The landscape is characterized by the Sudanese dry grass span and an impressive massif with a height of 2.749 m. The Kidepo Valley National Park lies off the beaten track and is possibly the most untouched National Park in Africa.
3x Kidepo Savannah Lodge, B/L/D – Bronze 
3x Kidepo Savannah Lodge, B/L/D – Silver 
3x Apoka Safari Lodge, B/L/D – Gold 
Day 4
Kidepo Valley National Park/ Kanangorok hot springs & Karamajong tribe
After your morning coffee the guide will take you to the hot springs, through the beautiful viewpoint of Lopelangoria, following the Kidepo River. This wonderful area brings you to the springs and from here you can overlook almost the entire park. You might even see ostriches running through the grassland. With a bit of luck, you will also see kudus or antelopes or even spot a leopard. Return to lodge for breakfast and a relaxed morning. After lunch you will visit the Karamojong, the semi-nomadic shepherd people in the dry northeast of Uganda. They mainly inhabit the southern part of the Karamoja province. Cattle play a central role in the life of this people. All their values and means of payment are measured by livestock. B/L/D 
Day 5
Kidepo Valley National Park/ Nature walk & Game drives
Early morning drive to the Narus Valley, where you will walk with an experienced guide through the grass savannah and get quite close to grazing herds of animals. In the afternoon embark on another safari and discover the Ugandan animal world - elephants, zebras, giraffes, waterbucks, buffalos, various antelopes and big cats such as lions, cheetahs and leopards. B/L/D 
Day 6
Murchison Falls National Park
After breakfast you drive to Murchison Falls National Park, the largest National Park in Uganda. The northern part of the park includes savannah and borassus palms, acacia trees and alluvial forests, while the south is dominated by forests and woodlands offering an amazing variety of wildlife such as buffalo, lion, elephant, goblin and Rothschild's giraffe. In the southern part of the park you can also go chimpanzee tracking in Budongo Forest. The park shares its name with the famous Murchison Falls, whose massive 43m waterfalls are forced through a 7m wide gap before plunging into the wooded land below. 
2x Murchison River Lodge, B/L/D - Bronze 
2x Murchison River Lodge, B/L/D – Silver  
2x Nile Safari Lodge, B/L/D - Gold 
 
Day 7
Murchison Falls National Park/ Sunrise Safari, Boat cruise, Waterfall Hike
Optional: Hot Air Balloon Safari including bush breakfast 
After an early breakfast, you will embark on a sunrise safari that offers enough opportunities for impressive pictures. Watch herds of elephants, giraffes, buffalos and various species of antelope, and try to spot a lion or leopard as they rest in the sunshine. Alternatively, you may go on a very early hot air balloon safari and get to experience the national park from up in the air with stunning views of the wildlife, crowned by an exclusive breakfast in the bush. In the afternoon, you will take an amazing boat trip on the Nile to the bottom of the falls. Here you will discover hippos, as well as an incredible variety of birds on the banks and of course the huge Nile crocodiles! Listen to the thunderous and electrifying sounds of the famous waterfall as you approach the lower base. You will disembark here and make a hike to the top of the waterfalls in the company of a ranger. Do not miss the spectacular view, when the longest river in the world falls from a 7m narrow crevice into a foaming pool 43m below. B/L/D 
Day 8
Kibale Forest National Park/ scenic drive to the park
Optional: Bush Baby Night Walk 

Your destination today is the Kibale Forest National Park. The impressive park is the dream of every primate fan. 80% of its area is covered with evergreen forests. The rest of the park consists of swamps and grasslands. Due to the high proportion of forest, more than 1.000 chimpanzees live here, of which a group of around 80 animals are habituated, which means they are accustomed to the presence of visitors. There are also some easily observed monkey species such as the Black and White and the Red Colobus Monkey, as well as the Red-Tailed Monkey. With a little luck you may even find the rare forest elephants here. 
If you still want more wildlife, you may enjoy a guided walk through the forest at night on the lookout for adorable bush babies which are best known for their appearance in the movie "Madagascar". 

2x Kibale Forest Camp, B/L/D - Bronze 
2x Turaco Treetops, B/L/D – Silver  
2x Ndali Lodge, B/L/D – Gold 
Day 9
Kibale Forest National Park/ Bigodi Swamp Walk
A safari can be tiresome, so today is your chance to take it easy and sleep late. Later in the day you will take an exciting walk in the Bigodi Swamp (approx. 2-3 hours). This tour takes you through pastures, small villages, tea plantations and other impressive landscapes where the locals will warmly welcome you by waving enthusiastically. It is normal to see up to three or four different types of monkeys on this hike, but the highlight of the tour certainly is spotting the Great Blue Turaco, an unbelievably beautiful bird!  In the afternoon you can hike around one of the many crater lakes in the area if you are up to it. Otherwise relax, read a good book or simply do nothing and let the impressions of the first week in Uganda go by. B/L/D 
Day 10
Queen Elizabeth National Park/ Tinka House/ Explosion Crater
Optional: Chimpanzee Tracking 
This morning you have the possibility to go on an exciting chimpanzee search. Kibale Forest is home to the largest number of primate species in the world, including our relatives, the chimpanzees. Nowadays, there are about 4.950 wild chimpanzees in Uganda, which makes it a unique area of observations. During your guided forest walk you will learn a lot about the diverse flora and fauna in the park.
Before you say good bye to the forest, another highlight awaits – a traditional lunch at Tinka House. A variety of freshly prepared organic foods are prepared and served under a grass thatched hut. Guests are required to fulfill a ritual of taking off their shoes as they enter the hut. Sitting is mainly on mats on the floor and or rattan cane stools (on request). A traditional buffet is served with a variety of dishes to make sure that each visitor will find enough choices. The food is interpreted; the host goes through how each crop is grown, harvested and prepared. By the end of this session visitors are more than ready to try out the food.  
You then drive a short distance to Queen Elizabeth National Park. En route to your next accommodation enjoy the scenic Explosion Crater Drive. This route winds 27 kms through one of Uganda's most picturesque areas and is well worth a visit.  There will be many photo opportunities of dozens of breath-taking craters, some filled with grass, forest, fresh water or salt water. With a little bit of luck, you will even see herds of elephants and buffalos. Because Explosion Crater Drive is not on most safari itineraries in Uganda, you will most likely not meet (m)any other travellers. Finally enjoy the wonderful view of the western Rift Valley below.  
2x Bush Lodge, B/L/D – Bronze  
2x Marafiki Safari Lodge, B/L/D – Silver  
2x Elephant Plains Lodge, B/L/D – Gold  
Day 11
Queen Elizabeth National Park/ Safari & Kazinga Channel Boat Tour
Start the day with another game drive through the National Park. Keep your eyes open and the camera ready - the chance of meeting a group of lions resting in the sun after an eventful night is very big. In the afternoon you'll experience a boat trip on the Kazinga Channel, connecting Lake Edward and Lake George. You will see more hippos and buffalos than you can imagine. More birds than you can count. Bathing elephants are also regular guests here. This boat safari will undoubtedly be another highlight of your tour. B/L/D 
Day 12
Queen Elizabeth National Park (Ishasha Sector)
Another highlight awaits you today: Ishasha, located in the southern part of the park. This area is famous for its tree-climbing lions that are unique in Africa. The lions climb on the trees to relax and escape the sun at the hottest time of the day. You have a good chance to spot the lions in the tops of African fig trees. This offers the unique opportunity for wonderful photo shots. 
Day 13
Bwindi Impenetrable National Park (Buhoma)
Your destination today is the Bwindi Impenetrable National Park, Buhoma. Here you can experience an untouched and very old rainforest up close. The UNESCO World Heritage Site offers the mountain gorillas an ideal habitat - about half of the world's population is found here. The National Park is also home to chimpanzees and is therefore the only rainforest in Africa that can give both species a home. There are five other primate species, 113 mammal species, over 200 butterfly species and 360 bird species living there as well. 
3x Chameleon Hill Lodge, B/L/D - Bronze, Silver, Gold
Day 14
Bwindi Impenetrable National Park (Buhoma)
Optional: Gorilla Tracking 
Today is the big day, get ready to meet the rare mountain gorillas! For most visitors, this is the absolute highlight of their Uganda safari! The gorillas you will see today belong to one of the few habituated families that are used to the presence of humans. Your tour will be a very special and exciting one - along the wooded slopes, through winding vines, past bushes and bamboo trees before you finally see the gorillas. En-route your ranger will show you traces of previous gorilla activities such as droppings, nests and nibbled bamboo shoots. You will learn a lot about the Ugandan gentle giants and if it gets slippery, a ranger will lend you his hand. It is an emotional, touching and very impressive experience to see a gorilla face to face. B/L/D 
Day 15
Bwindi Impenetrable National Park (Buhoma)
Batwa Experience 
The Batwa Experience takes place outside of the park in an old-growth forest on land that is next to the Bwindi Impenetrable Forest Park.  It experience begins with a nature walk, hike through the forest seeing it in a new way, through the eyes of the original "people of the forest". Learn how they hunted small animals they used for food, how traps and nets were used. The Batwa Experience will also show you how they lived in huts made of grass, trees and bark as well as the use of tree-houses and caves.  Experience the Batwa village life of old, the sharing, of living as a community, as a people, learn the things that they revered and cared for and almost lost. 
A full day experiencing the life and ways of the Batwa Pygmies – your simple presence will honor them and their ways and in a way be a restoration of their dignity, one of the most important things they have lost as they were evicted from the forest and having to live in a world that was foreign to them, a world where others would malign and look down on them as primitive and uncultured. This experience is an interactive time of learning, of seeing the forest in new ways, the ways of old, a day of personal enrichment, something not to be missed while in the Buhoma area of Bwindi Impenetrable Forest. B/L/D 
Day 16
Lake Mburo National Park/ Sunset Game Drive
Time to say good bye to the jungle and its gorillas. A 5h drive takes you to Lake Mburo National Park. Here you will go on a sunset game drive en route to your accommodation. This National Park has an extraordinary fauna compared to other parks and reserves. It offers the best opportunity to see eland antelopes as well as zebras, topis, impalas, the recently introduced Rothschild girafffe and various bird species. At the five lakes in the national park, you can admire hippos, crocodiles and a great variety of fish eagles and other water birds.  
1x Eagle's Nest, B/L/D - Bronze 
1x Rwakobo Rock, B/L/D – Silver  
1x Mihingo Lodge, B/L/D – Gold 
Day 17
Entebbe/ Bush Walk at Lake Mburo & Equator monument
After breakfast, you and your guide will go on a bush walk together with a park ranger. By walking through the grassland, you will be able to see the park from an exciting and new perspective.  
On the way back to Entebbe you have a short stop at the equator monument. Here you can see the interesting "water experiment" and take some last photos. 
Finally, your tour guide will take you to the airport. Here we say goodbye to you and wish you "urugendo rwiza" - a good journey. B/L