Bwindi Impenetrable Forest National Park - home of the mountain gorillas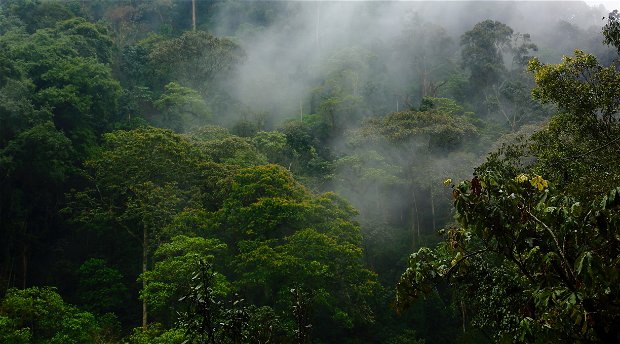 The Bwindi Forest is not only the home to half of the mountain gorillas in the world, it's also one of the most amazing and special places on planet earth.
Visit the home of the gentle giants – filled with majestic flora, amazing wildlife, spectacular waterfalls, pristine rivers and much more that provide ample opportunity for great exploration and photography.
The park is located on the rim of the Rift Valley in the southwestern part of Uganda. Its mist-covered hillsides are blanketed by one of Uganda's oldest and most biologically diverse rainforests, which dates back over 25,000 years and contains about 400 species of plants (about 324 species of trees, ten of which are only found in this areas in the whole of Uganda. This is really a destination to explore!). The park is an old and complex ecosystem with a wealth of biodiversity and within its depths lies a rare and striking world. Due to the dense undergrowth and rugged terrain, large parts of it can only be reached by foot, preserving its primordial nature. Spread over a series of steep ridges and valleys, Bwindi is the source of five major rivers, which flow into Lake Edward.
Bwindi was gazetted as a National Park in 1991 and recognized as a UNESCO Natural World Heritage Site in 1994.
The word "Bwindi" means "darkness" and taking a hike this magnificent forest will certainly unveil to you the reason why the forest was named so. Plus, you will see why it's called impenetrable.
This "impenetrable forest" is home to half the world's remaining population of mountain gorillas, with several habituated groups/ families, that can be tracked by visitors. The Mubare gorilla group was the first to become available for tourism in Uganda in April 1993. The gorillas remain wild and the interaction takes place under the careful eyes of highly trained trackers. As gorillas are susceptible to human disease, the health restrictions for visitors are stringent.
In addition to the impressive, endangered  mountain gorillas there are also more than 340 bird species and hundreds of butterfly species. Even forest elephants, giant forest hogs and several types of primates roam beneath the thick canopy of trees.
However even though the terrain is far from easy to manage, it's well worthy the effort. A trek through one of Africa's most ancient rainforests, in search of the vulnerable mountain gorilla, ranks among one of the world's premier wildlife encounters.